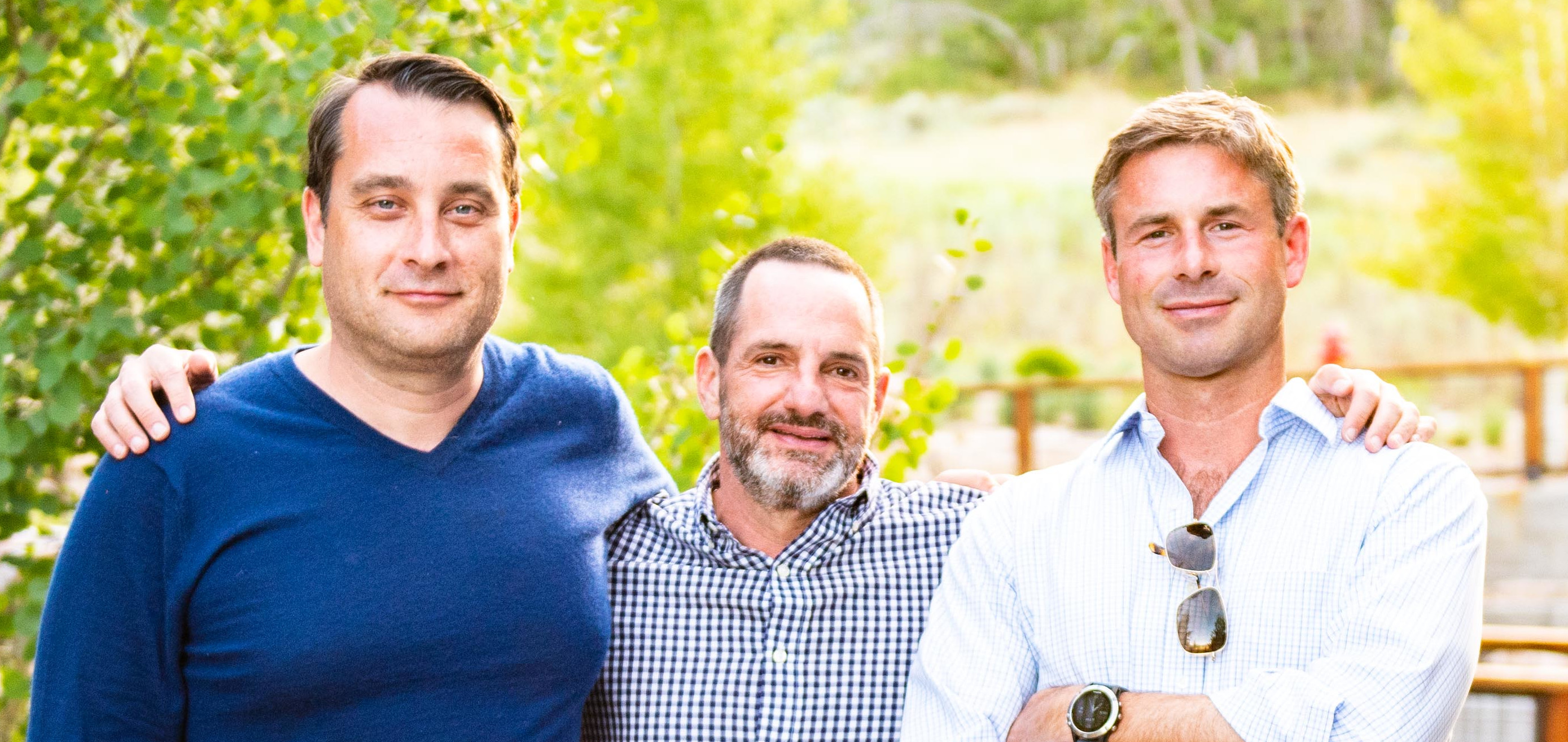 Year founded: 2014
CEO/founder name(s): Alex Collmer (CEO), Jason Donnell (COO) and Craig Coblenz (CRO)
Digital advertising is more than static images and text as companies evolve how they target consumers. Direct from co-founders Alex Collmer, Jason Donnell and Craig Coblenz, hear how VidMob, which announced a $50 million Series C funding round in February, is changing the game by empowering creatives.
Why did you found the company?
"We could see that the internet was in the process of transitioning from a static platform with text and images to a video network, and having come from an entertainment background, we knew how much more difficult it is to create compelling, emotionally resonant video communications than text ads. We imagined that this would lead to creative friction underlying all communications on the web, so we set out to build a technology platform to scale creativity, not replace it. Our idea was that if we could build and deploy an API (application programming interface) for creativity, our platform could form a sort of production layer of the web."
What are major trends and growth possibilities in your sector overall?
"There are so many interesting trends in our space right now. The two that we are most interested in are a) how changing views on privacy are resulting in the deprecation of third-party cookies and other tools to enable effective media targeting, thus increasing the importance of advertising creative, and b) how an industry that permanently split apart the creative side and the media/data side 25 years ago is realizing that this structure no longer makes sense, thus creating a pretty interesting opportunity for a software platform like ours that can reconnect the two sides."
Where do you see your company fitting into this specific sector? How are you different?
"The main way VidMob is different is that we are a technology company that believes in the essential nature of human creativity. Rather than trying to replace human labor, we are building a platform to augment and empower humans—whether they are editors, animators, creative directors or data analysts. This approach of building a platform to sit at the intersection of tech and human systems enables our ML (machine learning) models to learn in ways that are different than pure tech systems, and it enables our platform's creative output to meet the fundamental goals of our clients: putting forward unique, emotionally resonant touchpoints for their businesses."
Who are some of the leaders in the sector and why?
"Adobe has been a leader in this space for as long as tech and creative have been mentioned in the same sentence. Beyond them, there are lots of companies doing interesting things in different parts of the space—influencer platforms, dynamic creative optimization, brand compliance, etc., but really no one that's bringing it all together into a whole solution."
What does the investment from Drive by DraftKings mean to you as you grow your company?
"It means a lot of things. They are deeply connected across the sports tech and entertainment sectors, and their relationships can have an accelerative effect on our efforts to create the category of Intelligent Creative. Meredith (McPherron) is an incredible leader, and someone whose value system aligns very well with the type of company we're trying to build at VidMob. Additionally, their founding partners include some of the most forward-thinking performance marketers in the world. The things they are doing today with agile creative and data-informed creative decision making are likely to be standards in the industry 1-2 years from now. Working tightly with them can help put pressure on our team to further improve our product so it's even better when the rest of the market catches up in the near future."
Why did Drive by DraftKings invest in VidMob and how do you see them disrupting their sector?
"As digital marketing and social media advertising continues to grow, the need to efficiently and effectively measure creative—which drives 70% of ad performance—is a critical priority for brands. VidMob has a strong competitive edge with its managed marketplace of creative experts and creative analytics platform to cater to a broad array of customers. VidMob also benefits from an incredibly strong management team which has deep domain experience in the digital media space from leading companies such as Facebook, Netflix, Twitter and Pinterest."
What advice/words of encouragement do you have to other founders/entrepreneurs?
"Start with great people who you enjoy working with, trust implicitly, and who challenge you to be better every day. Then focus on reducing the emotional amplitude of entrepreneurship—the lows are never as low as they seem, and the highs usually aren't either. Once those two things can form your foundation, then just get to work and realize that there are no shortcuts to success."