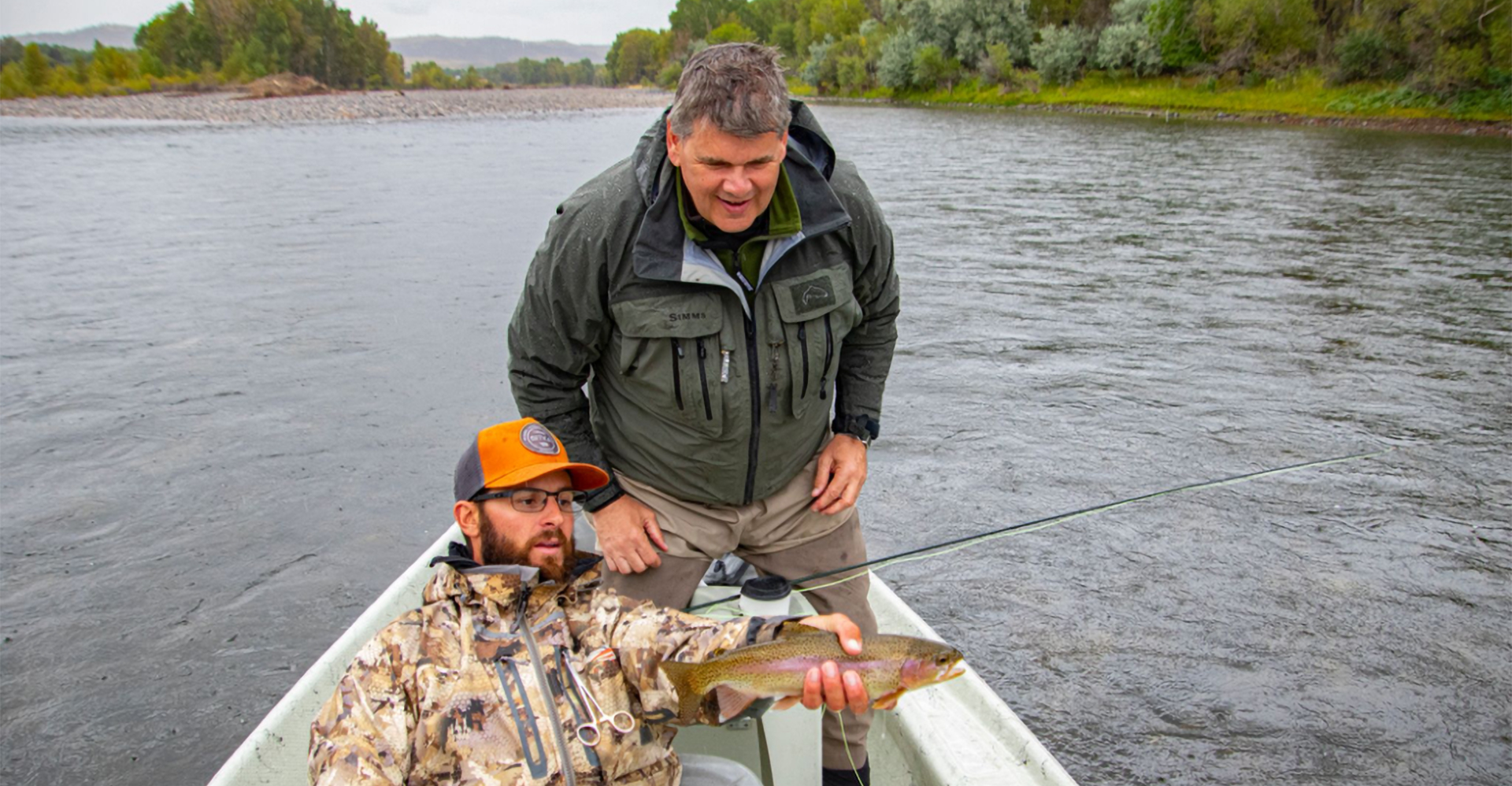 Year founded: 2020
CEO/founder name(s): David Lord (CEO & Co-founder) and Shiva Prasad (Co-founder & Head of Technology)
With 50 million anglers in the United States and interest growing, Guidesly's goal is to hook up anglers with expert guides to reel in the best catch, as more people have rediscovered their passion for the outdoors during the coronavirus pandemic.
Why did you found the company?
"Combining my love for startups and fishing, I founded Guidesly with the goal of providing a mobile platform for the millions of anglers across the country hoping to book a guide, as well as for the thousands of expert fishing guides looking to grow their business. An avid, lifelong fisherman myself, I know firsthand the joys of being out on the water, but also how difficult it can be to find the perfect guide. As the outdoor guide and recreation markets continue to grow quickly, Guidesly aims to facilitate seamless interactions between guide and angler, allowing guides to easily manage their business schedules and providing attractive features for users."
What are major trends and growth possibilities in your sector overall?
"The outdoor recreation market has huge potential and has been growing exponentially over the course of the pandemic. With over 50 million active anglers across the country, fishing activity is at an all-time high. As the industry continues to open back up across the country, Guidesly hopes to expand into several verticals including hunting, wildlife, hiking and water sports. The U.S. Department of Commerce has estimated there's a $27.7 billion market for all kinds of outdoor recreational guides. Currently there is no global guide solution, so as both the guide market and outdoor recreation market continue to grow and thrive, we hope to expand to the global level as well."
Where do you see your company fitting into this specific sector? How are you different?
"Guidesly is well-positioned in the outdoor recreational market, combining the most successful aspects of the competing brands into one, all-encompassing, streamlined platform. We believe providing an industry-leading product for guides and anglers alike will drive success, and that our innovative technology will set us apart from the rest of the sector.
Guidesly is also unique because our goal is to provide a comprehensive business management platform for guides, and no such solution exists today. In addition to helping guides book more trips, we also equip them with the right tools to create, manage, market and improve their business on every level."
Who are some of the leaders in the sector and why?
"Guidesly is the first marketplace serving the angling marketplace. Some of the current companies participating in different aspects of the fishing industry include FishingBooker, FishBrain and Anglr. The industry is championed by large brands such as Bass Pro Shops, Orvis and Simms."
What does the investment from Drive by DraftKings mean to you as you grow your company?
"Drive by DraftKings' focus on the convergence of technology and sports makes it the perfect fit for our model. Drive has been there every step of the way for Guidesly. Drive has an experienced and passionate team, and DraftKings brings a proven track record of brand building to the table.
This investment will allow us to put more substantial resources towards tech innovation in a market that is currently lacking in just that, as we hope this technology will help revolutionize the way anglers book fishing guides."
Why did Drive by DraftKings invest in Guidesly and how do you see them disrupting their sector?
"The fishing industry is full of passionate people whose lives revolve around their favorite outdoor activity and sharing that experience with others. Drive by DraftKings saw that Guidesly is bringing technology into a passionate, but largely analog market that continues to grow as more and more people see the benefits of the outdoors and rediscover how important it is in their lives given the pandemic. There is a big opportunity for Guidesly to own the outdoor market and we couldn't be more thrilled to work with them to achieve that."
What advice/words of encouragement do you have to other founders/entrepreneurs?
"The most important advice I could give to other founders/entrepreneurs would be to follow something you're passionate about and be authentic. Developing the brand has been made so much easier by the fact that I am passionate about this market, sport, etc. and eager to create a streamlined process for anglers who are just as passionate as I am."